FOR YOUR SOFA, CHOOSE PASCIA': AND THE TOUGH STAIN DISAPPEAR
FABRICS / ANTI-STAIN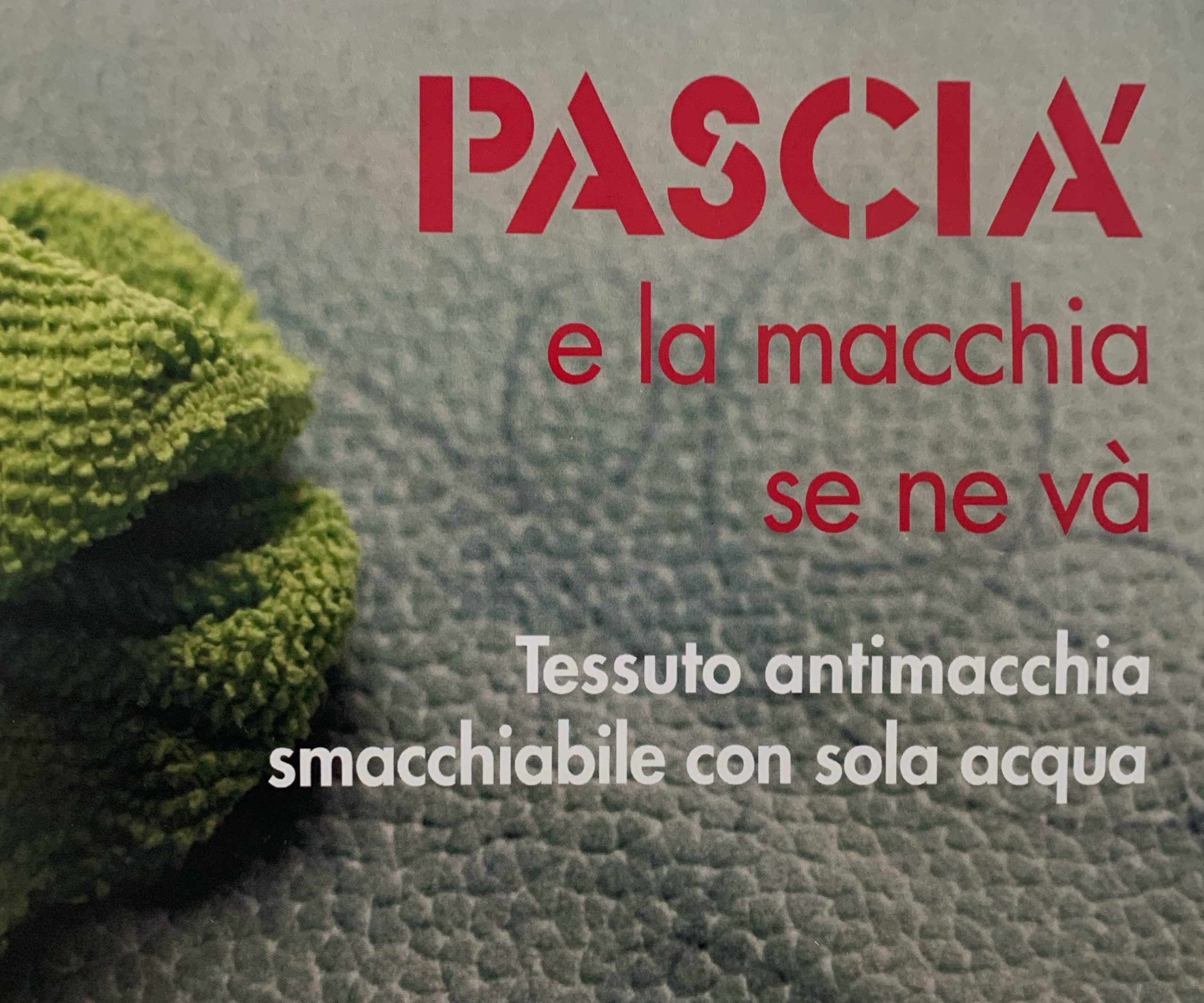 Have you ever seen stains on your sofa? Or accidentally spilling liquid on the pillows? Discovering that the children have colored your sessions? See the dog jump on it with muddy paws? Here these are situations that happen often and become a torment when you try to clean your sofa.
The sofa is one of the furnishing elements that are most used and experienced in homes, studios, offices. For this reason, when choosing it is very important to pay attention not only to the shapes and design, but also to the upholstery and to the ease of cleaning and maintenance. MitoHome helps you in these circumstances by setting up the sofas with stain-proof coverings.
All the stains on your sofa
PASCIA' fabrics are also able to counteract stains of oil, ink, cocoa cream, ice cream, ketchup, tomato, coffee, fondue, hummus, guacamole, butter, pizza, broth, frapè, sauce, milk, urine, vinegar, blood .
Environmental sustainability
PASCIA' fabrics comply with environmental policies and do not have artificial substances such as PFCs (fluorocarbons and perfluorocarbons) which are normally used as repellents. PASCIA' fabrics guarantee maximum environmental sustainability
How to clean fabrics
The cleaning process is divided into three steps:
Remove the excess material spilled on the sofa
Apply water directly to the sofa or with a damp cloth on the stain
Press the cloth onto the stain and rub gently.
What are the MitoHome models that I can cover?
MitoHome guarantees the use of PASCIA' technology on all its handmade products, in fact the whole collection can be covered with these innovative fabrics, allowing us to live our sofa in complete freedom without worrying about the most critical situations and stubborn stains. A wide range of  fabrics and colors can meet your needs.
Choose the model you like from our online catalog.
Click here for more detailed information.